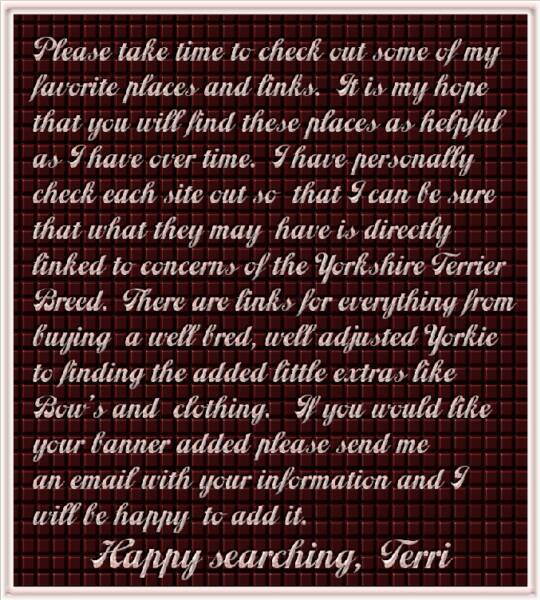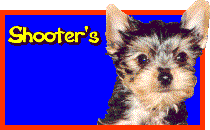 Shooter's Cool Site Award
Sponsored by Stanley London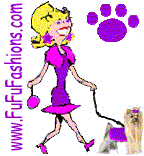 Yorkshire Terrier - check out our Yorkshire Terrier information, read reviews, view photos and ask questions.
Precious Pets Emporium
We sell an exciting selection of high quality unique pet products at an affordable price for all different types of pets.
Pampered Pets™
If you love your pets (birds, cats, dogs, fish, horses, reptiles and amphibians, small furry pets, and wildlife), please click here to visit pampered pets™ for all your pet needs and lots of free and fun stuff, products and supplies.
Woofahs
Pet directory - everything about pets! Breeders, clubs, rescue groups, information websites for all varieties of pets are invited to submit their details. Dog breed information for 250 plus dog breeds and dog training and pet care articles.